Local Search Optimization
This will help you rank under the maps section on Google for local keywords.
What is "local search" and how does it differ from SEO?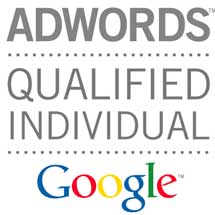 APV Communications Local Search Program is very different from traditional Search Engine Optimization (SEO) as it is not focused on Search Engine Results Page (SERP), but rather on the local listing shown on Google Maps.
Let's take a look at an example of what a local search looks like. We performed a search for "online marketing in DC," and below is a screenshot of what our SERP looked like. The results are split into four categories:
Google AdWords Express Results: The flexibility of paid search with the convenience of local search
Pay Per Click PPC ( PPC) Results: Learn more about our PPC programs here
Local Search Results: Detailed information such as name, address, phone number, and locations are also displayed on Google Maps
Organic Search Results: Learn about our SEO programs to gain organic rankings here
It's crucial to have your company's information displayed in the local search results because they appear at the top of the page and on the map. Local results also expose users to more of your brand than just your Meta data. Now they can quickly see your address, phone number and even photos of your location without having to commit to clicking through to your website.